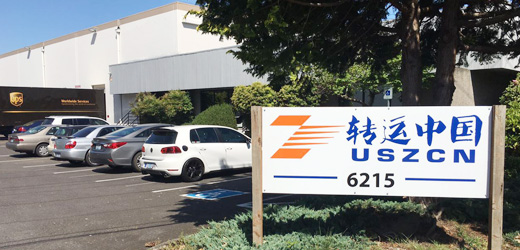 Overview
USZCN is a global logistics and e-commerce service that is committed to exporting and delivering products purchased globally to Chinese consumers through USZCN.com online platform and mobile APP. Chinese consumers can purchase merchandise outside of China and receive expedited delivery at the door. We will take care of everything in the process. Founded in 2011, the company is headquartered in Portland, OR and maintains offices and warehouses in multiple cities in the United States, China, Japan and New Zealand.
People and culture
Our people are our greatest asset. We started with 2 employees in 2011 and grew to be a team with over 90 people. They are determined and dedicated to providing the best service to our customers. We are proud to be an equal opportunity workplace focusing on cultivating and sustaining a diverse work environment and workforce.
We invest in every step of our employees' careers and provide job trainings. We develop employee reward programs and proactively promote motivated and contributing individuals to expand their career opportunities. We support employees contribute positively to their greater communities.
Business Principles
Teamwork is the key to success in our business. Only through teamwork can we combine different, complementary points of view to identify and seize hidden synergy opportunities, overcome difficult obstacles and achieve challenging objectives. Individuals also take responsibility and ownership in our business and everyone is accountable for their function in the team.
The company invested millions of dollars in the 45,000 square feet warehouse and office space near Portland International Airport. We also invested in state-of-the-art infrastructure and newest automation equipment to optimize the workflow and improve the operation efficiency and process excellence.
Our dedication to the best customer experience and high satisfaction brought us and retained over hundreds of thousands of loyal customers. We go far and beyond to ensure the consistent service, clear communication, short responsive time and fast delivery.